When property lines, record-breaking wet weather, and aging storm drainpipes collide, there is only one outcome: flooding that becomes a nuisance to multiple parties. In the case of Hoover Elementary school, a seasonal stream that runs through the school site was producing unmanageable floods at the boundaries of two different towns and for some adjacent property owners. Given our long-term relationship with Burlingame School District, U&R was well positioned to survey the affected site and design an updated engineering solution to resolve this complex challenge.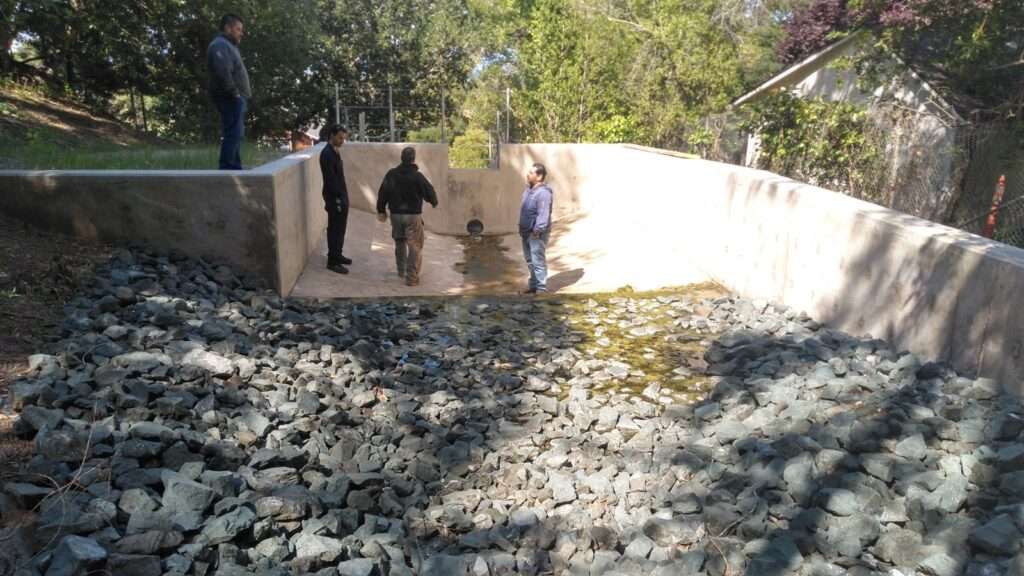 Understanding the Site
The culprit of the flooding problem was a nearly 100-year-old, narrow 12-inch drainpipe which in recent years was struggling to efficiently drain stormwater. Surveying the land helped our team understand the topography and web of jurisdictions affected. While the stream runs through a fenced-off area of the school site, it also impacts the towns of Hillsborough and Burlingame and in the past has caused floods for nearby property owners. The drainage area runs through a heavily covered forest with thick vegetation. As a result, stormwater was carrying significant amounts of debris that was clogging the narrow drainpipe and causing severe backups.
Once we clearly understood the problem, our charge was to design a catchment solution that would hold back debris and allow the water to drain freely. Beyond good engineering, we also needed to gain the approval of multiple parties on different sides of the issue.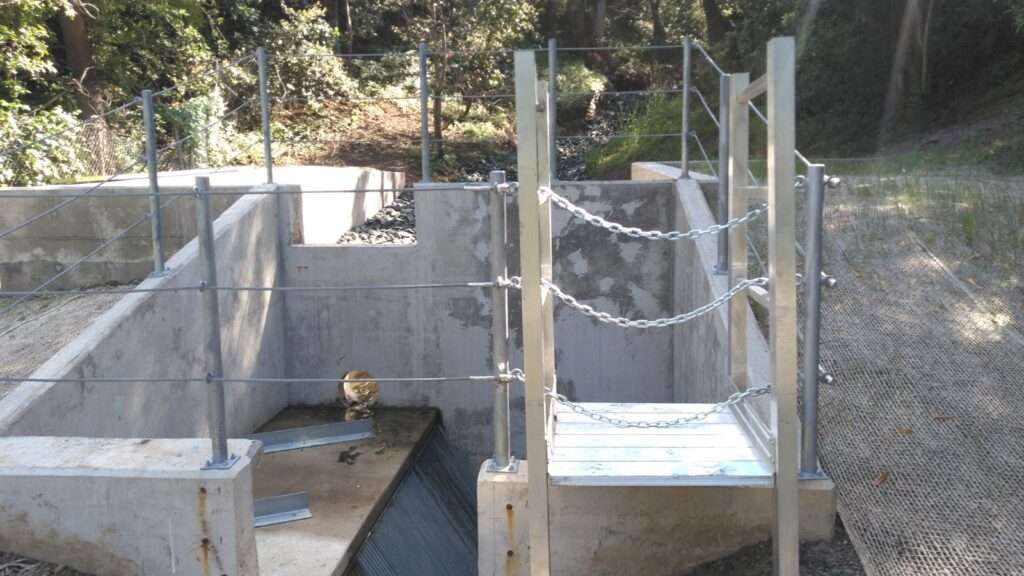 Implementing a Consensus Solution
Helped by the information we gathered in our land survey, we worked closely with Hoover Elementary School and Burlingame School District to understand specific needs and budget. The complexity of this project would require a creative and resilient approach. Our team put in extensive research time and found an innovative tool in use by Caltrans (California Department of Transportation).
A GSRD (gross solids removal device) is a large concrete structure with baffles and a screen to catch debris. Caltrans had used it as a solution to remove pollution from stormwater. To our knowledge, it had not been utilized for a local school site for flood control. With regular cleaning by school maintenance staff, we felt the structure would finally allow stormwater to drain efficiently at the site. Complemented by a secondary overflow gutter, our design allowed for checks and balances in the system to prevent flooding altogether.
We presented our solution to Burlingame School District and also held meetings with the towns of Hillsborough and Burlingame. By working with all affected parties, we not only achieved buy-in on the engineering approach; we also rallied support around a common goal, helping to ease the frustration and concerns that had built over the years.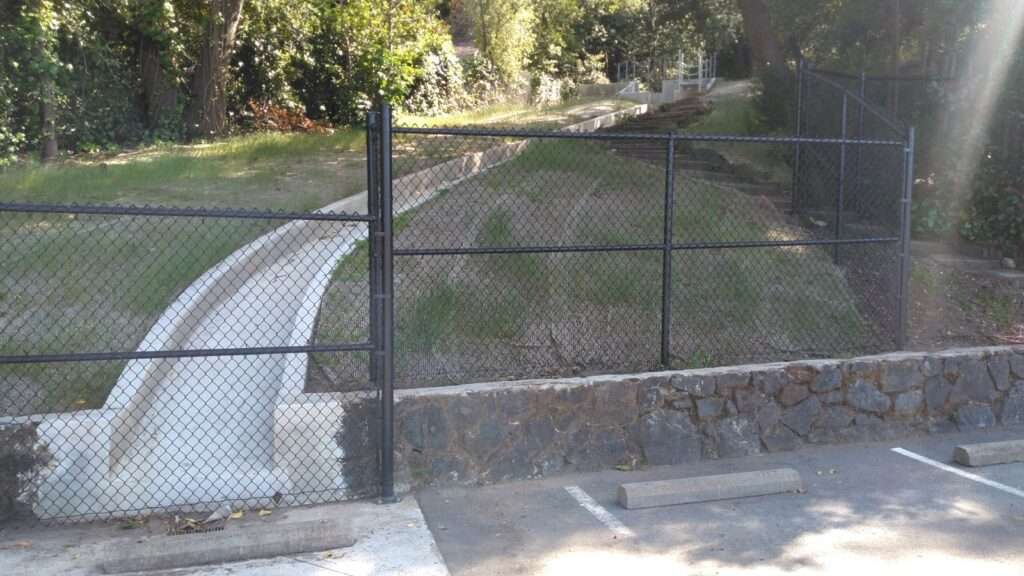 The Result
There was no better test for this drainage design than the '22 – '23 winter and spring seasons. Record-breaking precipitation across California and in the local area stress-tested public infrastructure everywhere. We are proud to report after this wet season that our design kept flooding at bay for the first time in years at the site.
In civil engineering, "civil" often takes on multiple meanings – it's the art and science of designing well-functioning public works, but in doing so, we are also helping to maintain "civil" relationships for different civic neighbors across jurisdictional lines. In the case of this drainage project, we are happy to have implemented a design that will not only strengthen Hoover Elementary's defenses against severe weather, but also one that will literally have downstream positive effects on neighboring jurisdictions.
For more information on U&R's civil engineering and surveying services, visit https://www.uandr.com/services/