Image Above: Cadence Design Systems, Rendering by RHAA
A year out from the end of the pandemic, I am reflecting on the permanent changes to the markets that U&R serves, what is the new normal, and how the marketplace is taking advantage of new opportunities to create new places for community. Following the sharp downturn that we all experienced during the pandemic, many clients are beginning to experience an economic rebound. I am seeing that rebound play out in a number of ways in our industry that sparks excitement to what 2024 may hold for the design and construction industry.
As more people are settling into a hybrid model of work, many corporations and institutions are creating spaces to attract and retain employees and converting what used to be industrial outdoor spaces (think parking lots!) into courtyards, gathering spaces for eating and socializing, and healthy lifestyle activities. With staggered work schedules and increased usage of public transportation throughout the Bay Area, the number of required parking spaces has decreased in many communities. This decrease allows the re-imagining of those spaces for better and more useful areas for employees.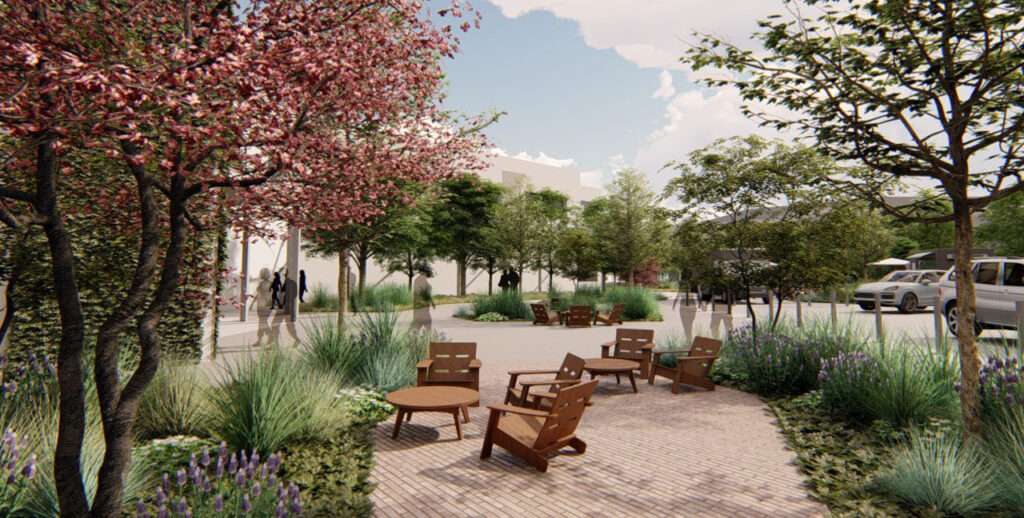 U&R is currently working with building and landscape architects RMW and RHAA to transform the Cadence Design Systems Corporate Headquarters campus situated in the heart of Silicon Valley into a showpiece of what the new workplace experience looks like.
Shopping in the Bay Area has also undergone a transformation over the past several years that brings exciting change and focus to the hospitality industry. Traditional shopping centers are being transformed into areas of multi-tenant spaces to include restaurants, grocery stores, and specialty food purveyors. These new tenants require new electrical power supplies, plumbing utility infrastructure upgrades and building facelifts to upgrade these spaces for expanded services. We are proud to be working with Biagini Properties and Cal Pacific Contractors on a number of these local shopping center projects.
All of these changes, and more, makes for an exciting 2024 for U&R. I look forward to working with you all as we tackle these new challenges, and work with our clients to re-imagine spaces in positive and vibrant ways that will make for better communities for us all!